أشرف إبن الكاشف…أتسرق يا منزز
First of all, i would like to HATE all the people who did not help us, who ignored us, who robbed us and to the most majority of the Saudi People (i cant say all the saudi people)
It was a wednesday, the end of the week in Saudi Arabia, we finished work, having our rented car in the parking of the place we work at, we put our laptops in the trunk of the car and we head to bring something to eat.
At the mall, (Al Faysaliah mall – الفيصلية ) which is a huge mall and very crowded…we parked and went to get some take-away food.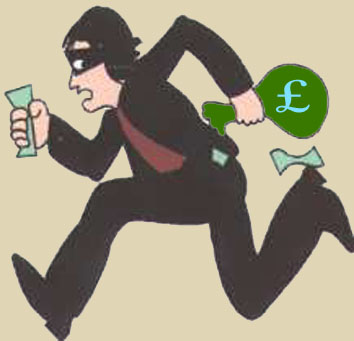 We spent less than 25 minutes…only to come back to the car in the parking space, to find the window broken and everything is gone
The following stuff  were stolen:
6 Laptop computer (mine included)

5 Passports (mine included)

A few hundred dollars were in the laptop bag

1 Saudi Ekama

1 Book i had borrowed (shame on me)
We were all surprised, we all thought that Saudi Arabia is crime free, specially that they cut the hands of any one who steals.

Wow, what a diet!
We called the police, after almost 20-30mins a very old man came to us, he said that we have to either go by ourselves to the police station, or he could drop us there.
We called our friends here, they came immediately and we all went to the police station, they refused to let us in (we were 7 persons) and they only allowed 2 of us to go in, the rest of us had to wait in the car (for F sake, we all lost our passports, how come you won't let us in file a report?)
We were in contact by phone, the 2 guys in there told us they are being completely ignored by the police because they are Egyptians, they said it's expected to take long.
After about 30 mins, they came out, as a Saudi friend came to help and he had some powerfull relations with the police.
Only to find out that they cant do anything as the weekend has started and we can't do anything until saturday (DOH! the police cant make any reports during weekends…this must be criminals heaven)
So now, i have no passport, not laptop and all the work is gone.
I am pretty sure everything has been sold by now, including the passports.
I guess when i try to come back to Egypt, they will tell me that i can't go in, as according to their records i am already in Egypt
Looks like i will be stuck here for quite some time..
Just a note for myself in the future….." I FRIGGIN HATE SAUDI ARABIA NOW!!!! I HATE YOU!!! I HATE YOU!!! I HATE YOU!!!! PISS OFF!!"